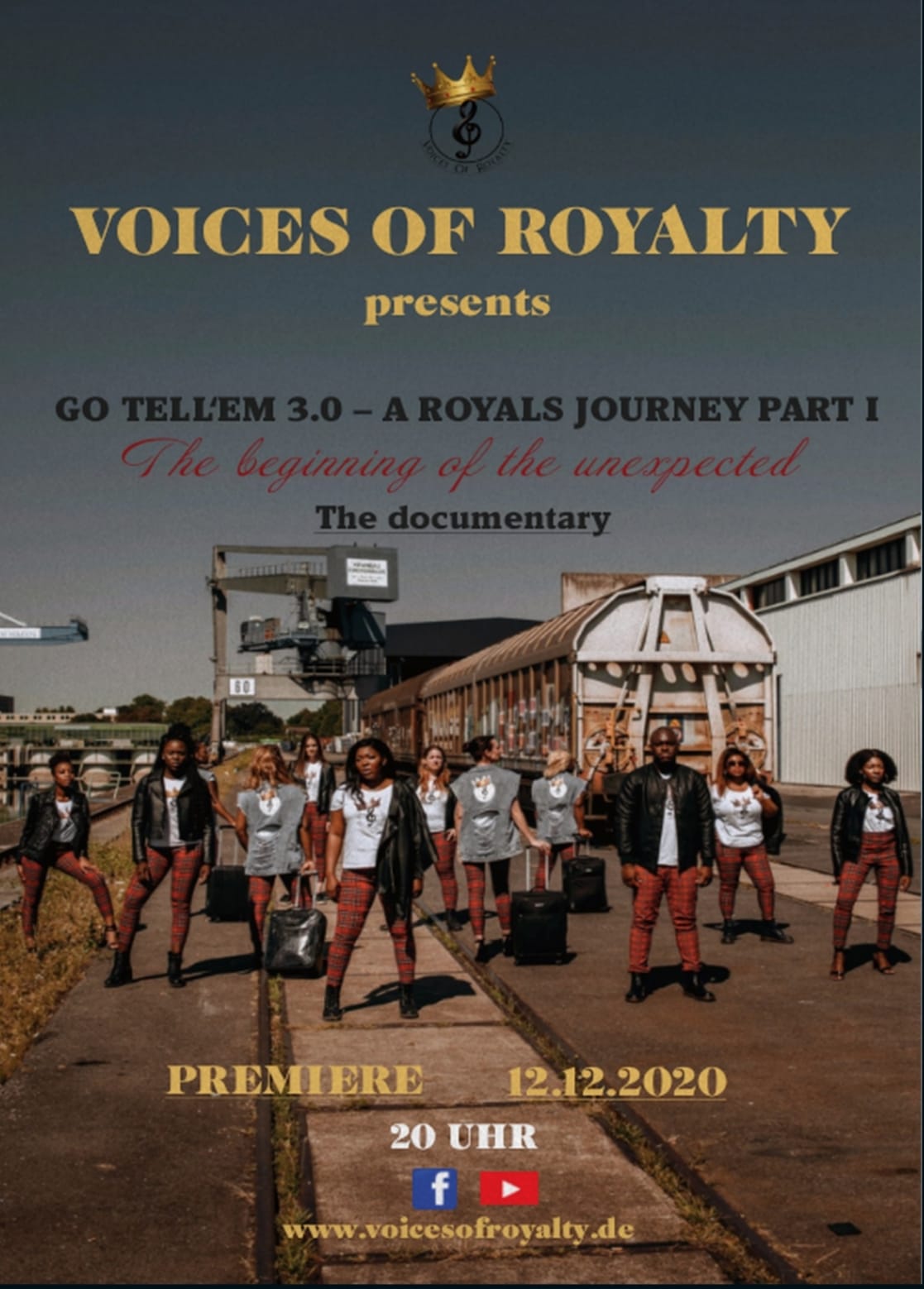 Dieses Jahr mussten auch wir unsere Pläne verändern. Aber wie das eben oft so ist, entsteht aus etwas Unvorhergesehenem etwas Großartiges.
Go Tell'em! A royals journey part 1 – "The beginning of the unexpected"
Um euch die Wartezeit auf die heiß ersehnte Fortsetzung der Go Tell'em Weihnachtsshow zu verkürzen, haben wir uns in diesem Jahr etwas ganz Neues überlegt: Eine Dokumentation!
Seid am 12.12.2020 live mit dabei, wenn wir euch einen exklusiven Blick hinter die Kulissen geben und lernt unseren Chor und unsere Geschichte ganz persönlich kennen.
Was ihr dafür tun müsst? Werdet einfach hier Abonnent unseres Youtube-Kanals und schaut am 12.12. zusammen mit uns unsere Premiere im Live-Stream an. Wir können es kaum abwarten!
Eure Voices of Royalty